Inspection Apps caters for Mum and Dad Businesses, Small to Medium Business, and Government.

Despite being 3 years young, Inspection Apps has A-list clients, has won multiple awards and its clients will soon exceed
5,000 inspections a month. We work with smart and talented people each day, to create apps that deliver true productivity
and real business solutions.

Inspections Apps is here for the long haul to support our
customers, so that you can build a business that delivers all
sorts of benefits (including profits!).

Inspection Apps Pty Ltd (ABN 75 154 641 620)
Corner Grove Street and McLeod Street
Cairns Queensland 4870

Servicing clients across Australia, the UK and United States

P +61 7 4044 9444

E sales@inspectionapps.com
E matt@inspectionapps.com
E darryl@inspectionapps.com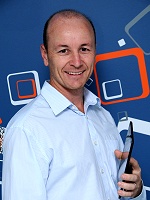 Matt Hanson - Director, Founder and App Builder
Matt is a Director of Inspection Apps, which he founded with Darryl. Matt works closely with clients to develop User-interface designs, and consults to achieve efficiencies and productivity for clients. Before founding Inspection Apps, Matt worked in the inspection industry (inspecting buildings, machinery, works sites, and lots of others, for insurance purposes). He also has a Business Degree, all sorts of insurance qualifications and holds a Directorship on a Public Company Board.
Having seen a wide range of IT systems for completing inspections in the past, and seeing how clunky they were, Inspection Apps was founded to introduce something new and workflow-friendly. Matt lives in Cairns (commonly known to locals as "Gods Country") with his wife and two kids, Holly & Cami.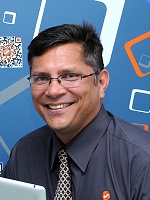 Darryl Posgate - Director, Founder and Sales Guy
With his love of talking and his ability to recognise opportunities in everything, Darryl listens and provides you with real results. He wanted to use 'Appiness is an Inspection Apps App' as the sales slogan - no one else liked it, so no trademark there.
In the past (in no particular order) Darryl has worked as a QLD Police Officer, Licensed Real Estate Agent, Machine gun Instructor, Patrol Boat Commanding Officer, Game of Thrones Tragic and part time jazz bongo nudist (in his own house much to his wifes consternation)
Darryl and Matt have been business partners and friends since 2009; they both seriously love what they do and without sounding too close - they make beautiful apps together :)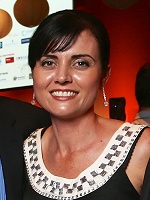 Amanda - Operations Manager
Amanda is our Operations Manager responsible for finances, human resources, operations and workflow. She is also responsible for badgering our staff not to mix checks and stripes, but that seldom happens because our staff are Awesome.
Amanda lives with her husband, kids (aged 7 & 9), and her dog Winnie.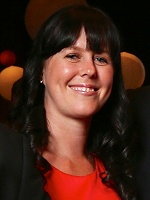 Lisa - Finance Manager and part time app builder
One of the more reserved members of the team, Lisa appears quiet at first….. well thats all we've got really, she's not quiet at all….or reserved for that matter, but she can make a mean cup of coffee!
Lisa has been suitably unmarried to a man with the same last name for 13 years, leaving no necessity for the sanctity of marriage. They have two beautiful children. When not quoting lines from movies and giggling like a silly school girl at Darryl's double entendres, she does do some serious work as well...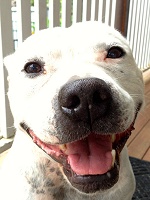 Kuta - Complaints Manager
Kuta joined the Inspection Apps Team about 10 months ago after he was rescued from a local pound - he brings a wealth of self grooming knowledge to the operation and when the chips are down and the negotiations begin to tighten he has the ability to bring everyone back to earth and ask the eternal question - 'Who's a good boy then?'
Kuta heads up our customer complaint division - if you would like to engage the services of Kuta please call 1300 1.... hey is that a squirrel?